There's a saying I love: "Sometimes luck finds you when you're awake and working." And this fall, luck found us on the 18th hole at the Old Course at St Andrews Links. My mother in-law and I woke up hours before the sun, walked through the sleepy town of St Andrews to the overlook of the 18th hole, and sat, with coffees and cameras in hand, and we waited. The clouds looked tempted to disrupt our plans, but as the sun rose, they parted way, and we were lucky to capture this magical sunrise over one of my favorite places in the world. Once back in the studio, I was beyond excited to start this St Andrews painting.
Once back home in the studio, I set plans in place for this painting of the Old Course at St Andrews Links, and started painting this 30″ x 40″ canvas, starting with a base sketch to outline the general shapes, followed by the imprimatura.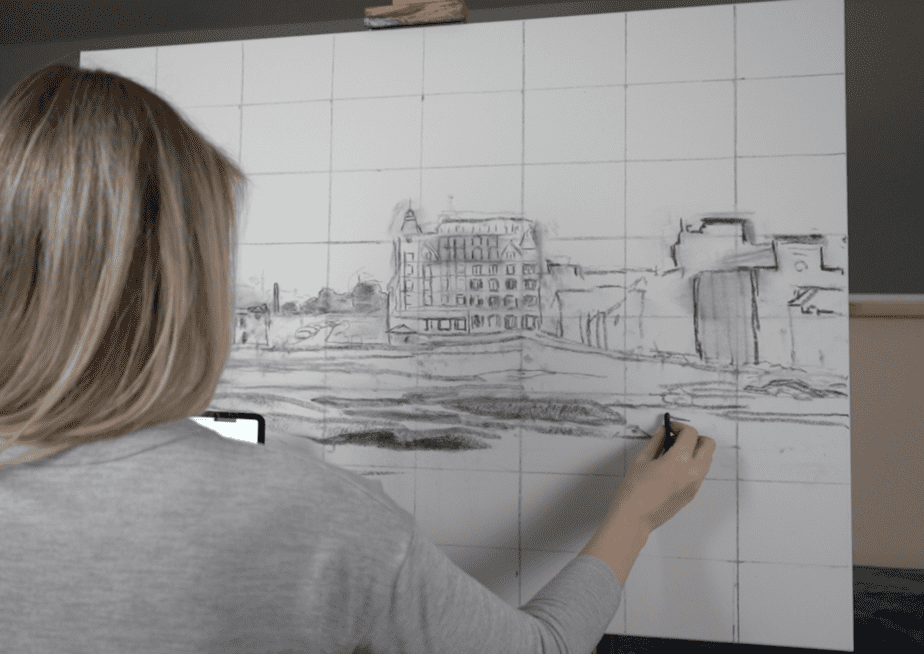 Next, the basic color blocks came in to establish values and basic colors.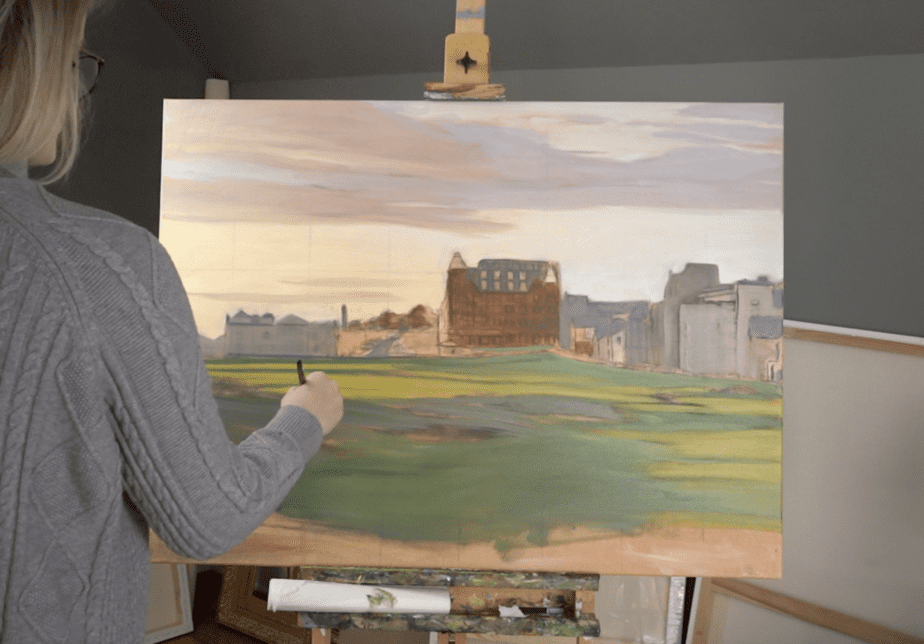 Then, the details to the buildings and then the greens to the course, before finishing the painting with the tall, golden grasses in the foreground.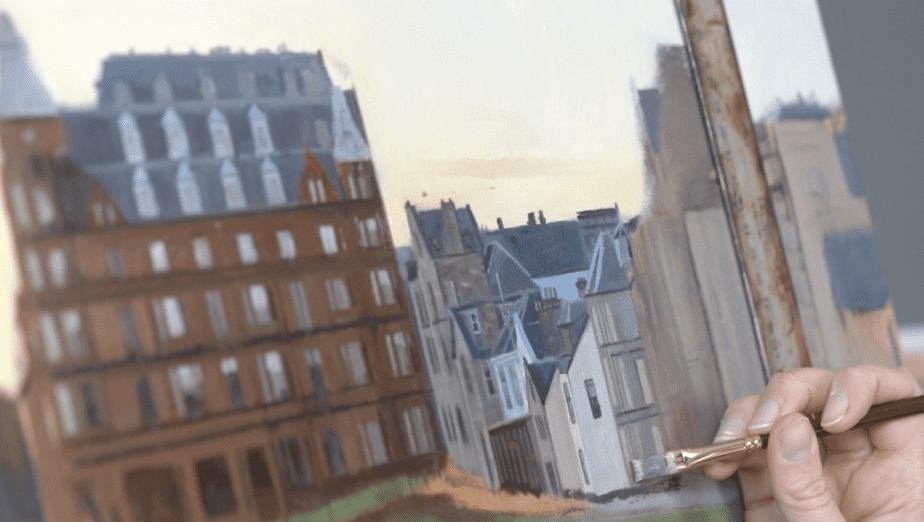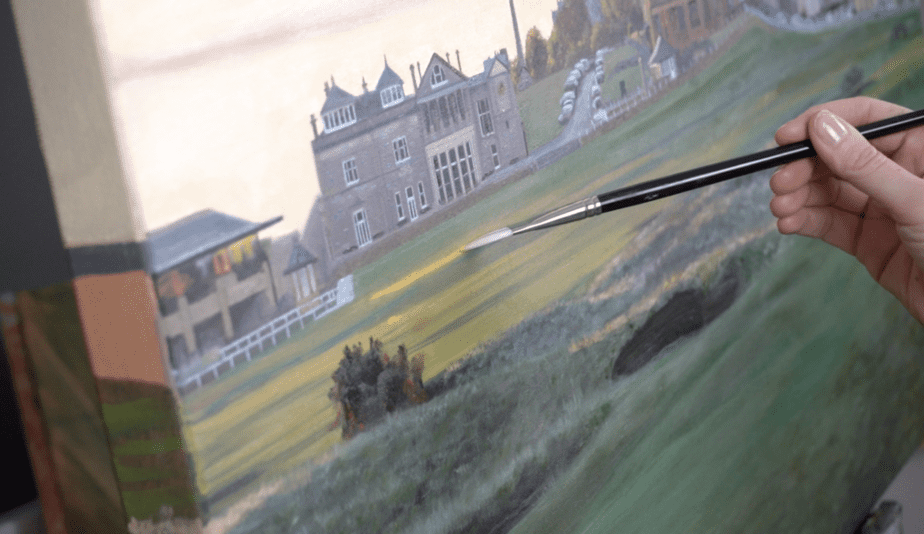 I'm thankful we had a good dose of luck that morning, and I hope I captured a little bit of the magic we saw at the 18th hole at the Old Course at St Andrews. See the final St Andrews painting here.
The Old Course at St Andrews Links is one of my favorite courses to paint. You can find my very first St Andrews Painting here, and another Old Course painting commission here. From the Swilcan Bridge to the Hamilton Grand, the 18th hole has so much history that can be celebrated.
Looking for more St Andrews paintings, golf art or golf gifts? Follow along the studios Instagram! Want to bring St Andrews Links into your home? Check out the print shop here!