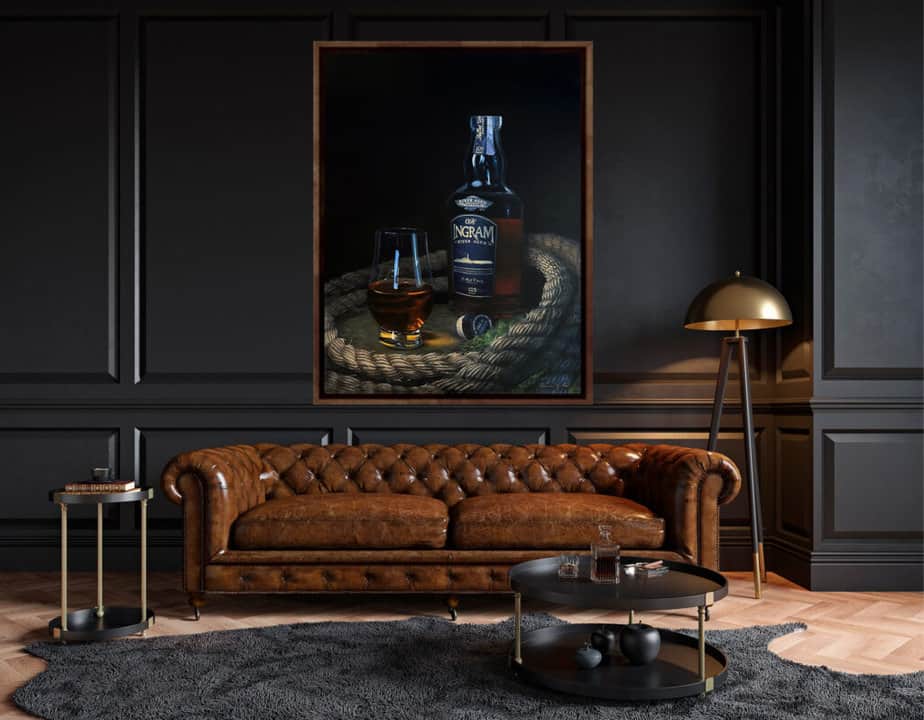 I like a good story. And I LOVE painting one.
A few months ago, I was turning over the idea of painting a whiskey series. I loved the challenge of telling the whiskey's story and history through a painting. And then I came across O.H. Ingram Whiskey. Aged on the Mississippi River, this whiskey is influenced by the water's humidity, temperature changes, and gentle river rocking, creating a unique method for an incredible whiskey. When you add the generational tradition the river brings to the Ingram family, the idea for the painting became infused with its story.
When I reached out to the team at O.H. Ingram about the idea for the painting, their hospitality went above and beyond. I got to visit the barge where the whiskey is aged on the Mississippi in Wickliffe, Kentucky and get a sense for the environment the whiskey is aged in.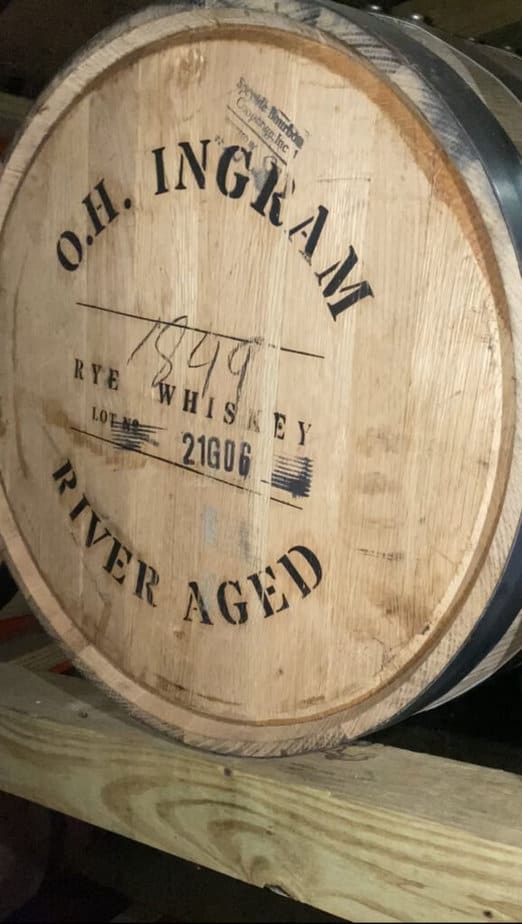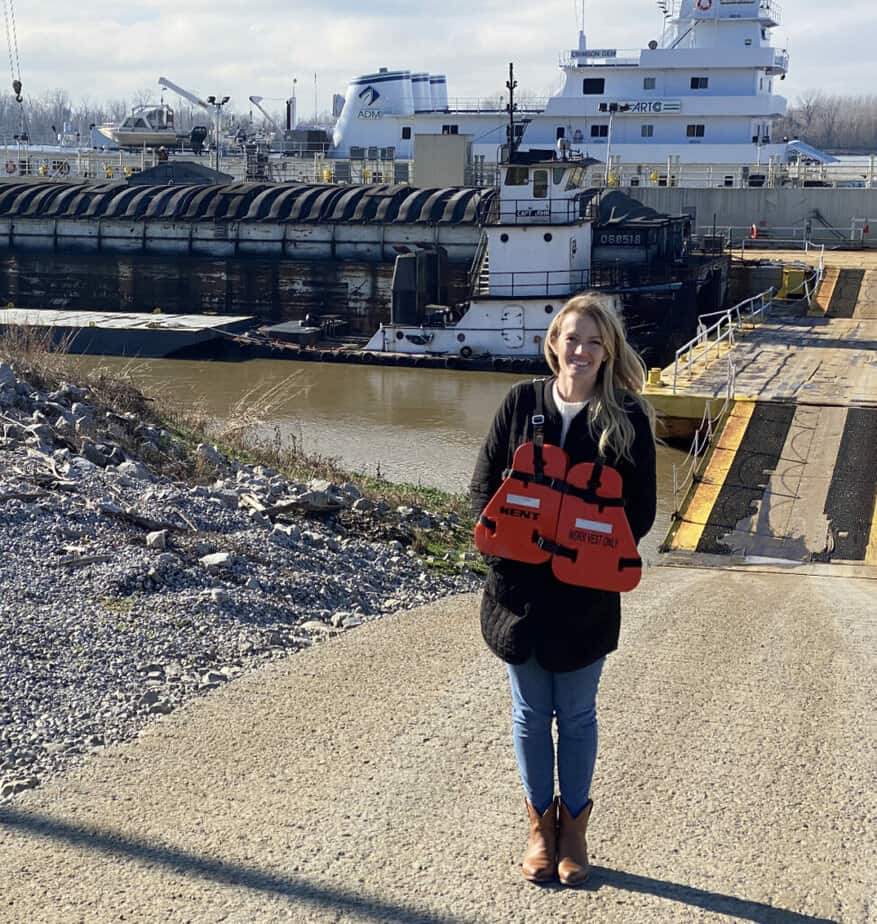 I incorporated the rope and subtle moss as a nod to the Mississippi, with the dark palette to match the lighting where the barrels are aged.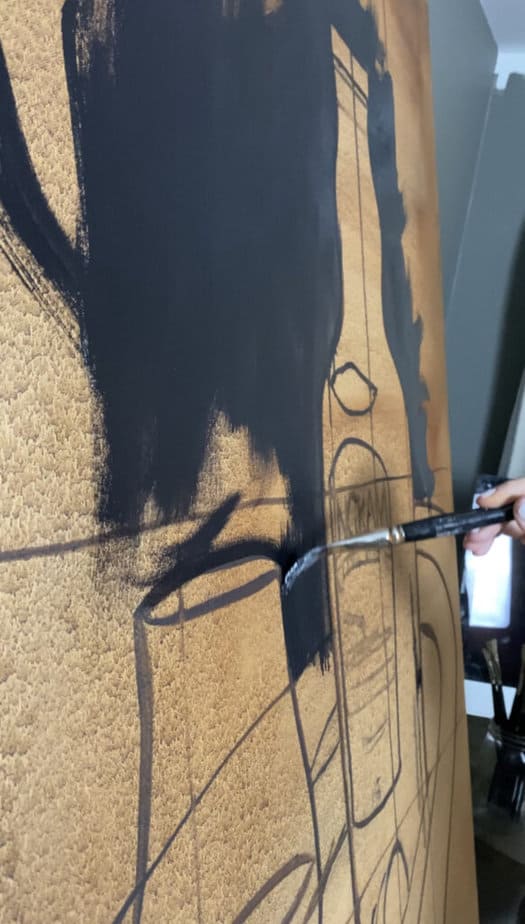 Once the base layers were added, the strong highlights finished the painting off, creating a contrast to showcase the bottle and create a dramatic mood.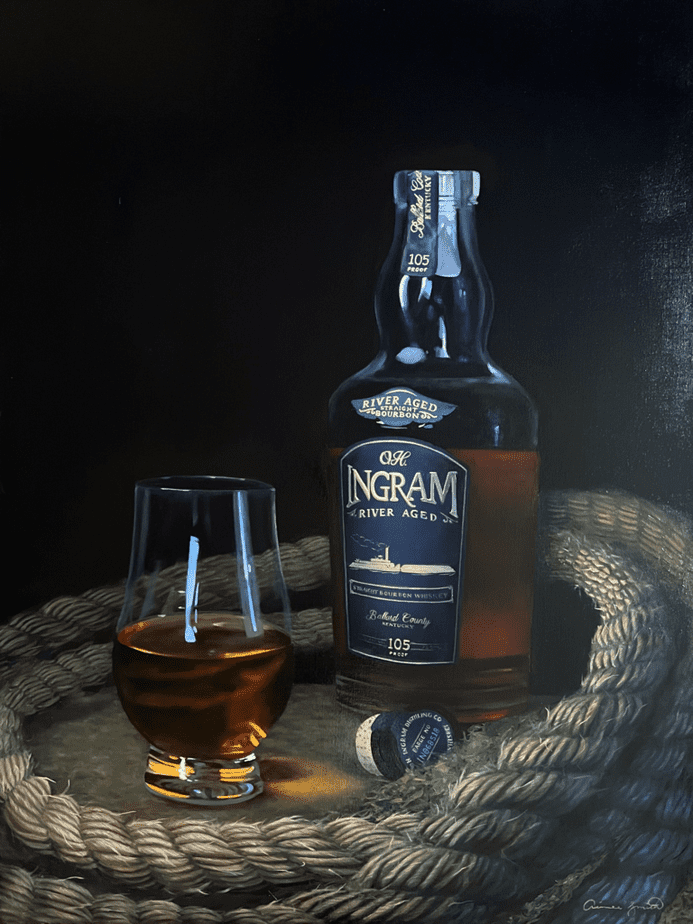 I couldn't have picked a better whiskey to start the series off with. The original is available; if interested email [email protected]. Check out more about this whiskey and where you can try it at https://ingramwhiskey.com.
Don't forget to see more behind the scenes on the studio's Instagram and Facebook page.
Thanks for following along!