Troubadour Golf and Field is, in a simple word, incredible. Nestled in the rolling hills of Tennessee within an hour drive to Nashville, this Discovery Land Company course has already found its way on the Tennessee golfer's wishlist of courses to play.
The rolling fog meeting the morning sun flares simply sets a dramatic, yet quiet, atmosphere for the first tee. This painting would pair well against a dark wall in a study to bring out the subtle sun shifts.
Starting on a large 36″ x 48″ cotton primed canvas (if you've been around here a while you know that's my FAVORITE size), the composition was sketched, followed by the imprimatura (the orange layer that acts as a base).
After a few simple block layers, the fog was added with the help of my favorite Mundy Mop from Rosemary brushes.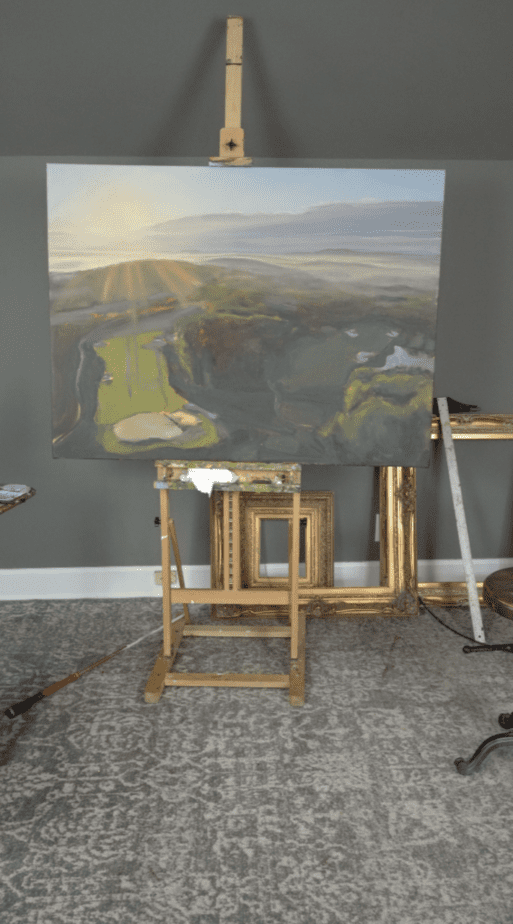 As the details were put down, layer by layer, the sun flares were added gradually.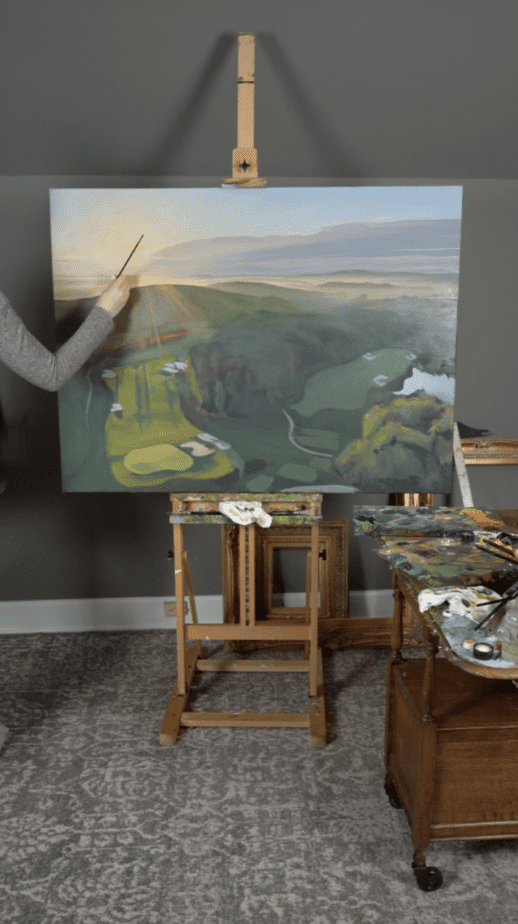 This was one of my favorite golf course art pieces to date. The brightness of the 18th hole to the left balances out the cool blue shadows of the right, with the fog rolling in through the trees. The design of Troubadour Golf and Field by Tom Fazio compliments the Tennessee surroundings and atmosphere.
When you're ready to fill that empty wall in your house with your favorite golf course, email me at [email protected] to start the commission process for your custom golf art.