There are just a few holes that hold a special magic on a golfer's memory. Hole 14 at Royal Dornoch, or Foxy, is one of those. On this par-4, 445 yards from the back tee, you'll find the bunkers missing, and soft rolling sand dunes up to the tee. The iconic yellow gorse lays just behind the green, with an oceanside atmospheric background. When trying to decide on the first painting to lead the Royal Dornoch Collection, it was an easy choice to lead with Foxy.
Starting with a 36 x 48 oil on canvas, the composition was sketched out first in charcoal, then an "imprimatura" wash to establish values.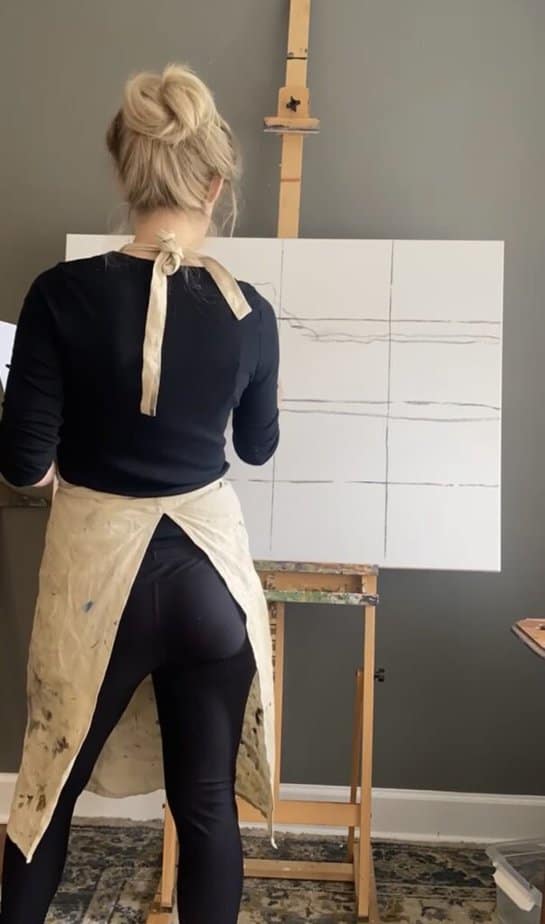 The base colors were then applied and details laid in.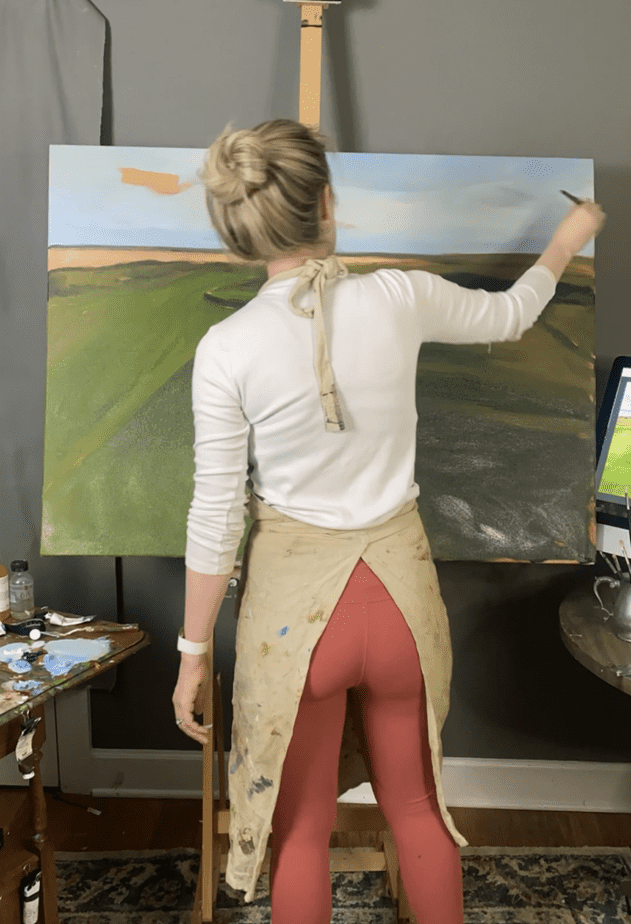 The sand dunes were the biggest challenge to the painting, as too much detail would detract from the greens and gorse. To keep the painting in balance, a softer, impressionistic approach was taken with the sand dune grasses, which still provided a contrast with the evening shadows.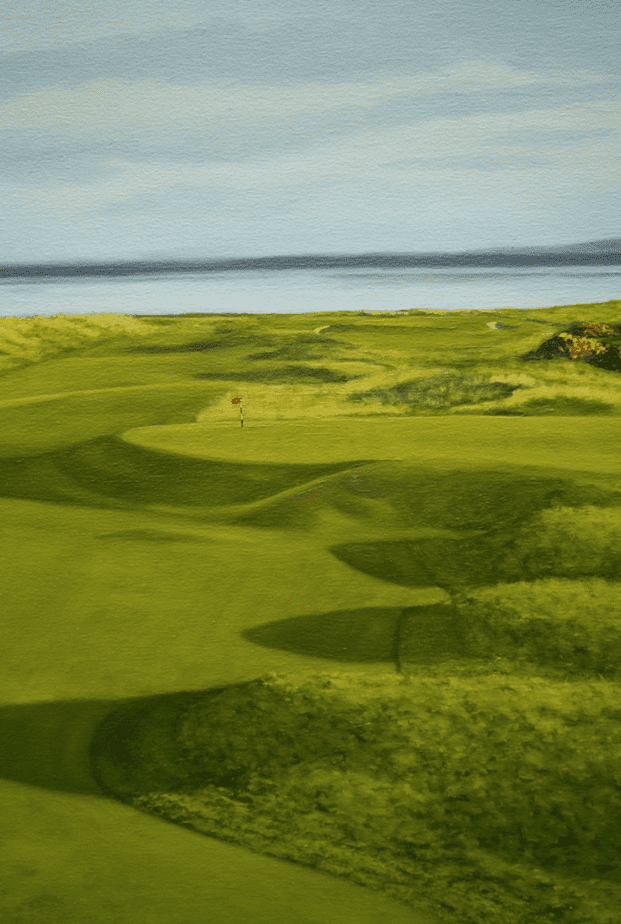 I hope I gave this hole all the justice it deserves with this painting. We are planning our trip to Royal Dornoch Golf Club in a few weeks, and can't wait to see this hole in person and play the course. All the thanks to the Royal Dornoch team and photographer Matthew Harris for the assistance!
So there's the first painting in the Royal Dornoch collection. Be sure to follow the studio's Instagram to see more behind the scenes!
If you're interested in this painting, see the original here.
See you all soon!
-Aimee