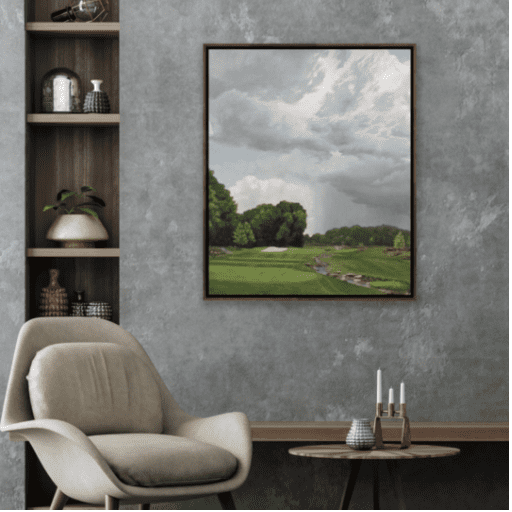 When my husband played professional golf, our dinner time revolved around summer storms. A little rain won't deter a serious golfer, but lightening sits one out quicker than a cat in water.
The Summer Storm sets place at the 16th green at the Troubadour Golf and Field Club. Tucked away in the beautiful community of Troubadour in College Grove, Tennessee, this Tom Fazio-designed course is beyond exceptional. With creekside courses and wooded views, I didn't have a hard time finding inspiration for this piece.
I started with an imprimatura layer. This layer is a thin wash that allows the tones and values of the painting to be set. As layers are added, parts of this layer may be allowed to show through, creating an atmospheric effect. This technique has used for centuries, and was established as foundation during the Renaissance.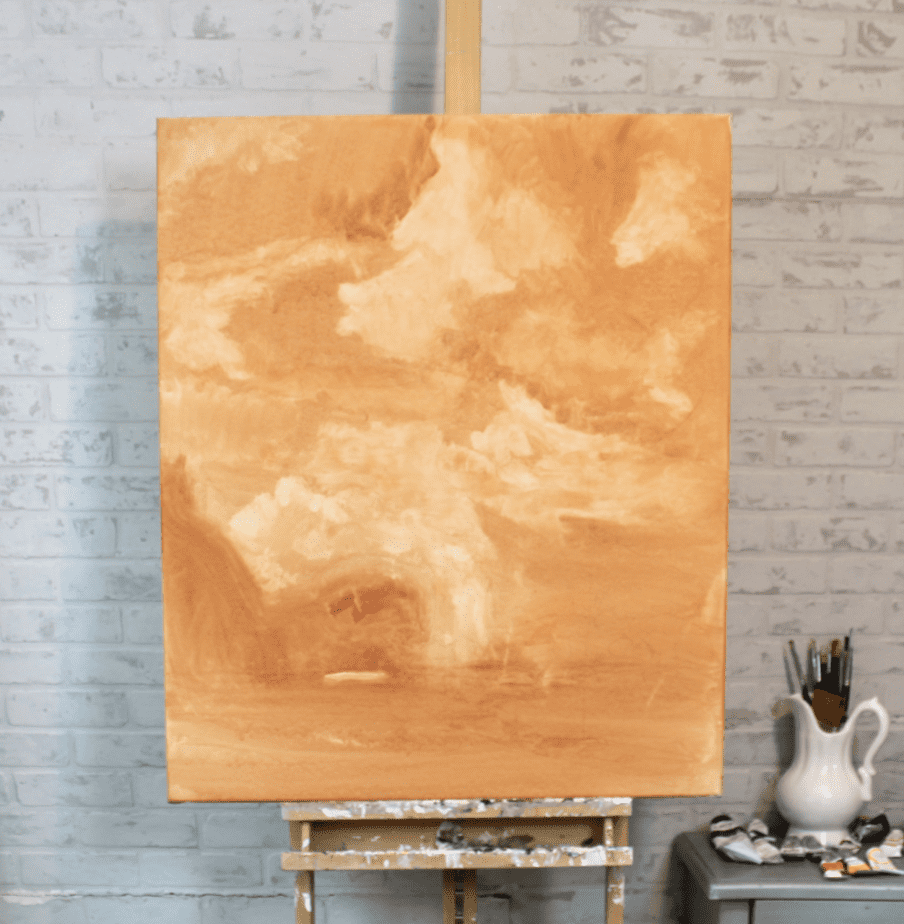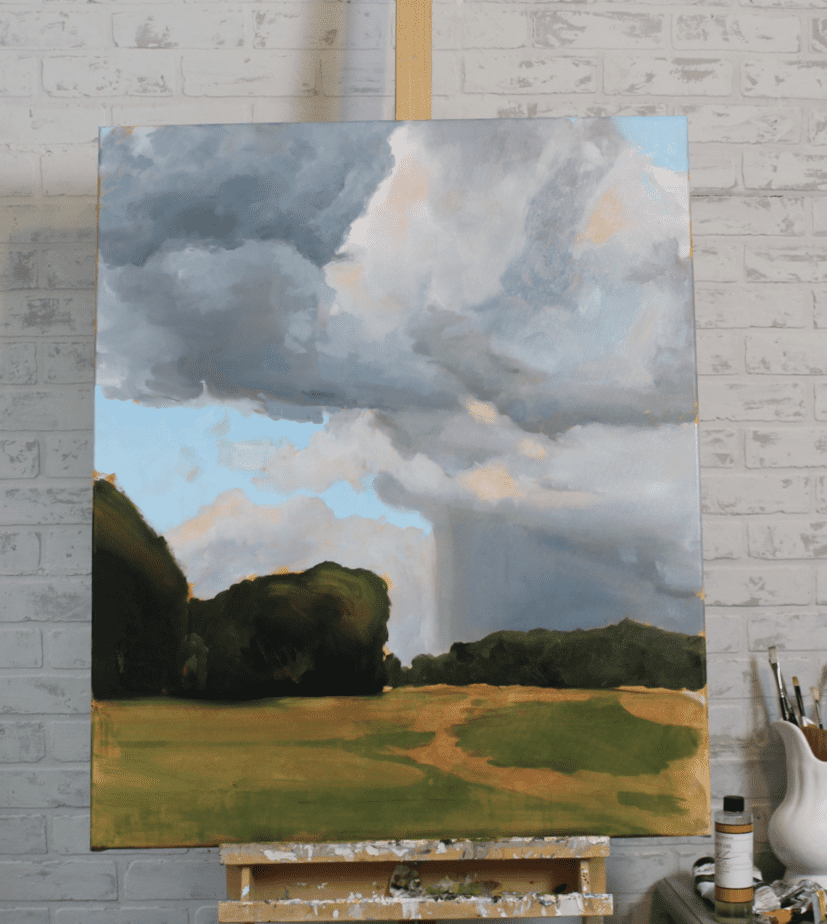 I added each layer of clouds, varying soft and hard edges to reflect the different cloud patterns.
The greens are built up in layers in the same way, from dark to light.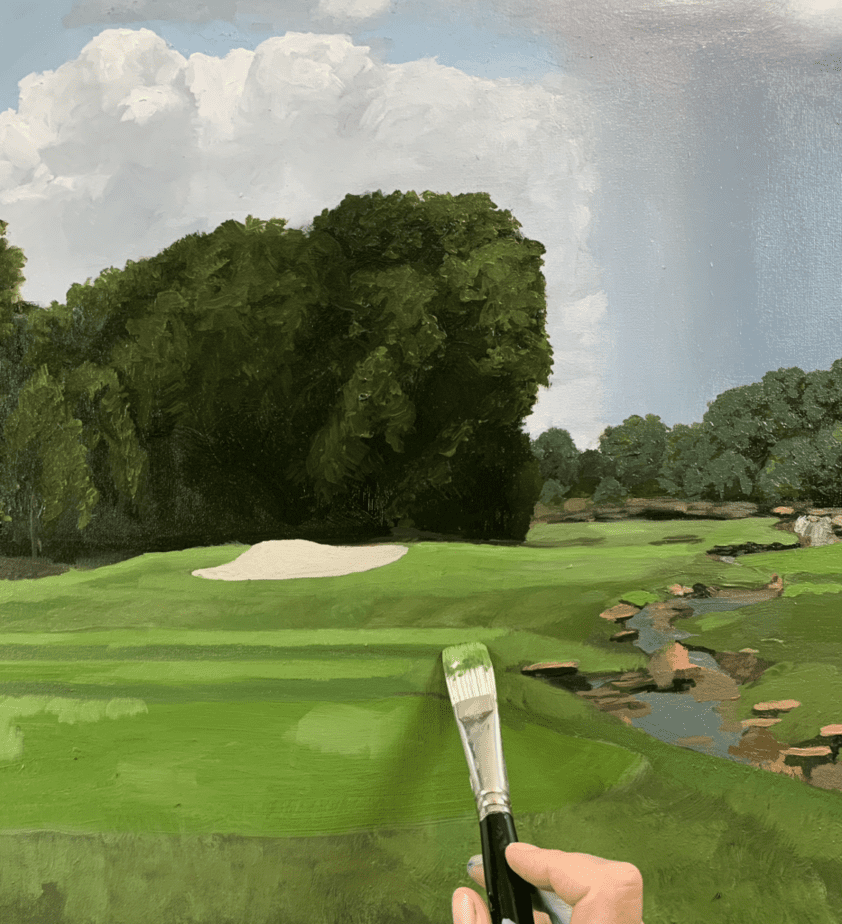 I found a few new favorite tools while painting this landscape..
For more behind the scenes, follow along on our Facebook page here!
As always, thanks for following along,