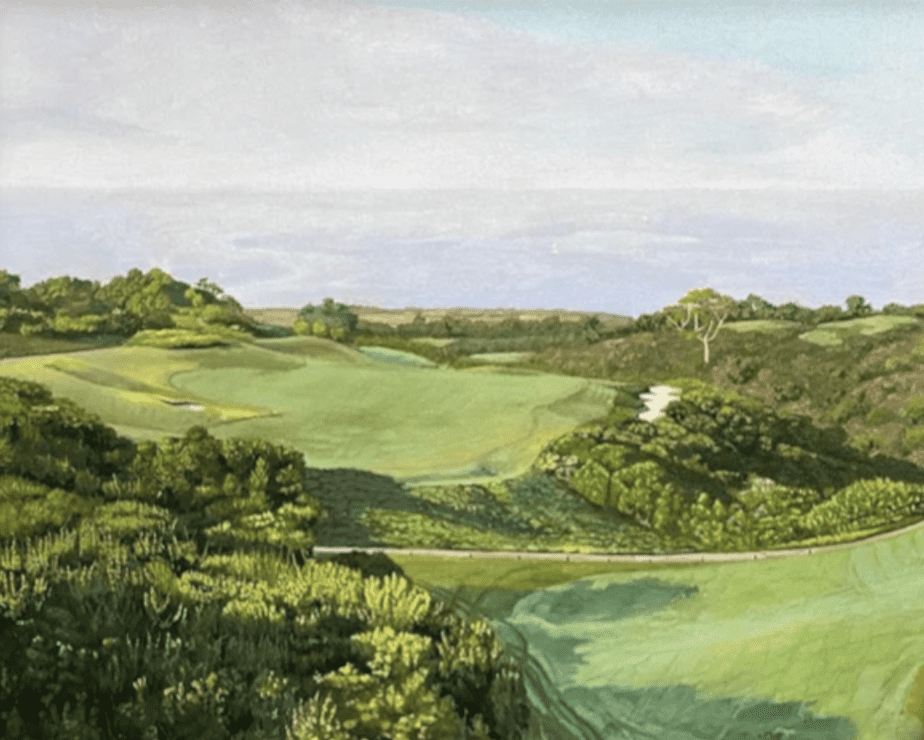 Every once in a while, a golf course painting comes along that changes your travel wish list.  This small but mighty golf course painting of the 18th green at the Ocean South course at Pelican Hill Golf Club did just that.  This was the perfect golf art gift to celebrate a memory of a golf course the couple visited.  Pelican Hill is another Tom Fazio designed course located in Newport Coast, California.  This view of the 18th hole on the South Course overlooking the Pacific and showcasing a multitiered green is nothing short of stunning.
I enjoyed every bit of the painting process for this commission for Stephanie.  Her fiancé played at Pelican Hill, and she had the sweet idea of giving this as a birthday gift.  We used photos taken by the couple from that trip for the painting, and added two small and subtle sail boats to the ocean view.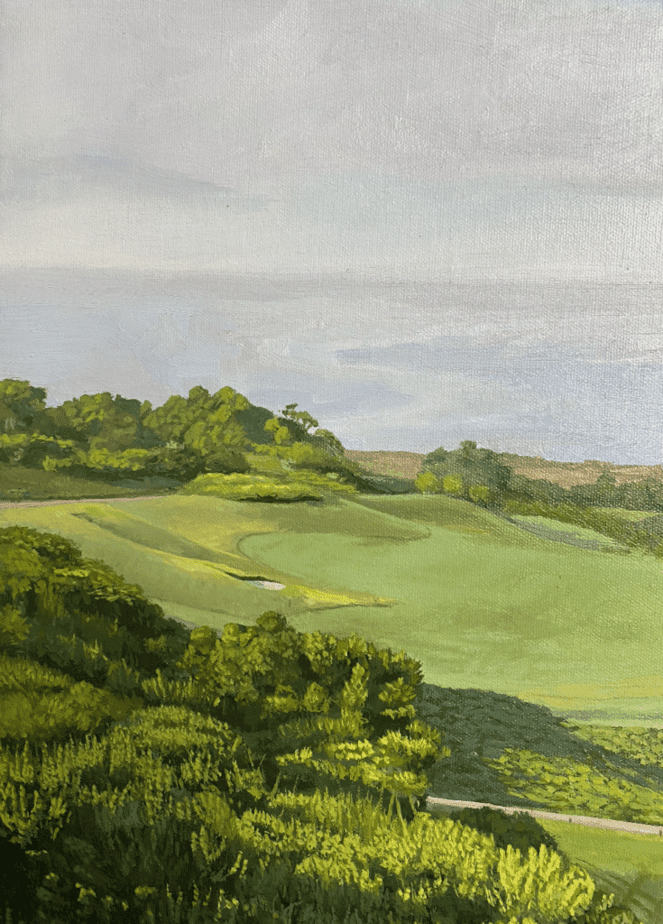 While I love painting golf course paintings on larger canvases, this size was fun to focus on brushwork, giving it an almost impressionistic approach.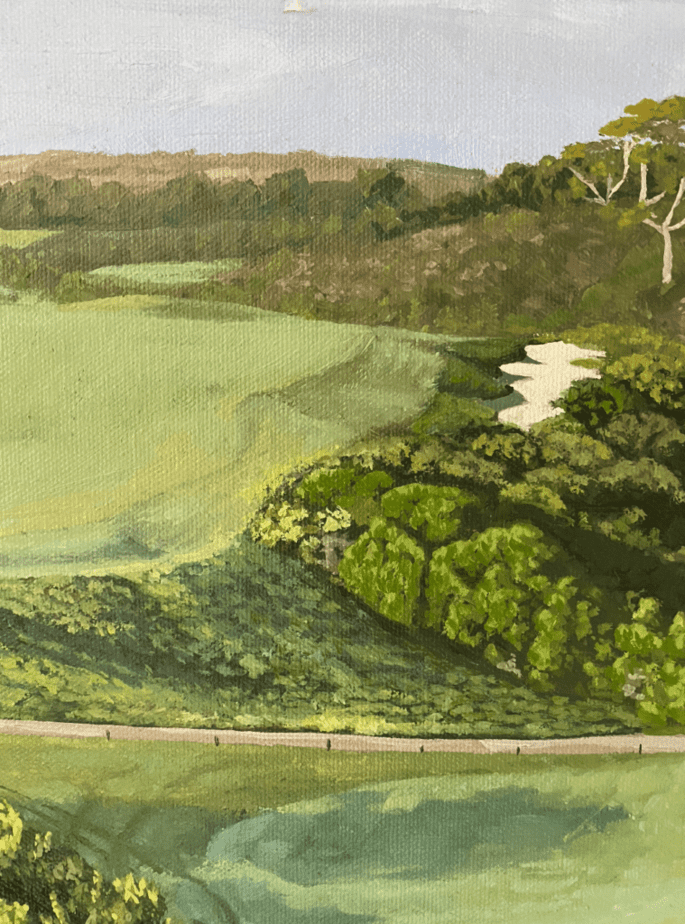 Hope they love this little commission as much as I do!  For more information on Pelican Hill Golf Club, check them out here.   
This painting definitely reminded me how hard it can be to buy gifts for golfers.  When my husband and I started dating, I would get him golfing gear and clothes, thinking I was the best girlfriend ever, only to find out he had everything he needed. If you are looking for the perfect golfer gift or more golf art, check out our prints.  Follow along on Instagram or see the gallery to see other golf course paintings.
Thanks for following along,